Besse, Carmona, and Partin, PC offers two types of bookkeeping services, Out-Sourced Accounting and Blended Support. While the most benefits come from fully outsourcing your bookkeeping, sometimes a mix of our bookkeepers and yours is the best fit for company growth. Regardless of which package you choose, we can always adjust the responsibilities as your business matures.

Out-Sourced Accounting
The Out-Sourced Accounting package is the complete, hands-on service where we handle all your accounting needs from our office. This includes Payables, Receivables, Cash Management, Transfers, Deposits, Job Cost Reports, and any other customized reports. We also set bookkeeping on a predetermined schedule, so your process is systemized and efficient.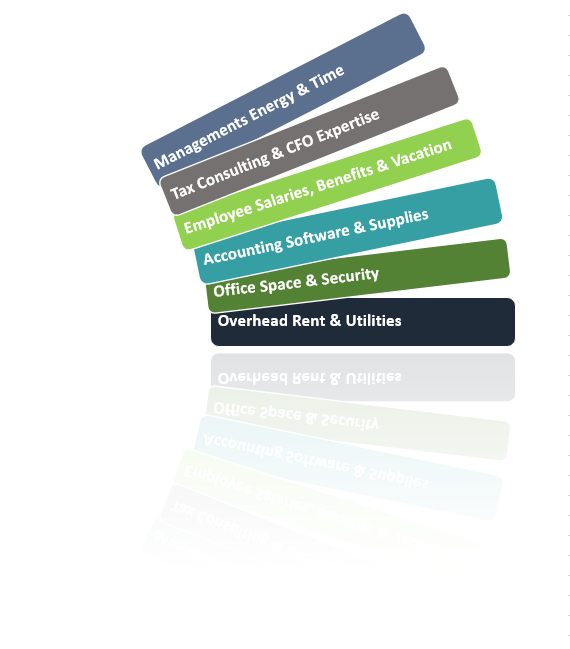 Absorbed Cost
Essentially, we are your remote accounting department. To make up for distance, we strive to be first responders to quickly meet any accounting need. While we virtually operate this full-service for your business, our firm absorbs extensive additional costs. These include management time, employee benefits, turnover, vacation, employee compensation, employee taxes, accounting software programs, office rent, utilities and supplies.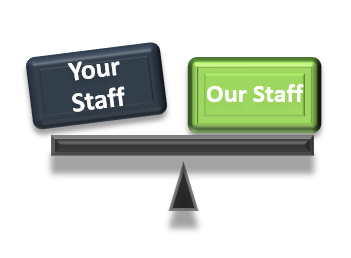 Blended Support
The Blended Support is a bookkeeping partnership package. While you have someone in-house at your company, we supplement our staff to assist with any missing pieces. By splitting the department, we provide resources to enhance the quality of your accounting. This service is customizable to fit any range of bookkeeping from processing weekly transactions to monthly controller check-ups.

Payroll
We can absorb your payroll needs for significantly less than the leading payroll processing companies. Most accounting firms shy away from encompassing this level of full-service accounting and refer you to other payroll companies, usually costing 3 times BCP's price. We integrate payroll with the bookkeeping to coordinate and verify year-end totals for tax and financial preparation.
• Controllership Service
• Bookkeeping
• Management Reporting
• Forecasts & Budgets
• Compilations
• Reduction of Management Time 
• Reduction of Accounting Department Personnel and Related:
     + Payroll
     + Benefits Cost
     + Overhead
All overseen by CPAs that can deal with the ever increasing complexity of accounting and financial reporting standards. This allows management more time to focus on their business objectives. 
Thank you for your interest in Besse, Carmona, and Partin, PC. For more information, please EMAIL US or call 713-895-8575